Quick update on the new Helpdesk design
Oct 3 2015 :: by Max
Last week I've sent out an email to our hosted helpdesk customers promising that we will release the new UI design this week. We are getting lots of questions about why we haven't released it yet, so I decided to write a quick post to clear things up.
The truth is we actually did roll it out on Tuesday, 29th. The new UI was live for about two hours. Some of you saw it and we received a bunch of both positive and negative feedback from you guys.
After listening to what you had to say about it, it was obvious that some more work needs to be done. We decided to roll back to the old look for now, while we continue working on the new design.
This time, we want to really make sure that we make a noticeable improvement over the current design before we release the new one again. We certainly don't want to redesign just for the sake of redesigning. We need to fix a bunch of current problem areas, make it more modern and future-proof.
You'll have to wait a bit more, but hopefully it will be worth it. Sorry for all the stress this week.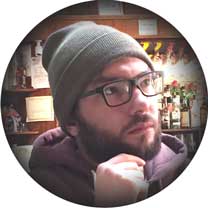 by Max. co-founder