The Biggest Mistake in Customer Support: Playing for Time
Oct 26 2016 :: by Max
As I wrote in the very first blog post of our customer support series - Amazing Customer Support Defined - you should always strive to resolve a ticket as fast and in as fewer interactions as possible. It's beneficial to both customers, and your support metrics. Unfortunately, I often see people forget about this simple rule and, I think, this is one of the biggest mistakes in customer support.
When you have 50 tickets waiting in the queue your only desire is to bring that count down to zero. You start prioritizing quantity over quality. Instead of providing customers with comprehensive answers, you start playing for time and asking irrelevant questions, hoping that the client's next reply will come back tomorrow and you won't have to deal with it today anymore. This is nothing else, but simple procrastination. I'm guilty of it myself.
The problem is, the next day you are going to have another 100 tickets in the queue. You end up spending three times more time on a ticket than you could've spent if you just write one good reply instead of five half-assed comments.
If you think you don't do that ask yourself these questions:
Have you ever asked a question when you could find the answer yourself, even if it requires more time?
Have you ever asked totally irrelevant questions while having no idea how to fix the issue hoping that the solution would magically come to you?
If you answered "yes" to any of those, you are as guilty as all of us.
The biggest takeaway here is you should stop being intimidated by your support queue. Treat each ticket individually and it will do wonders for your productivity and mental health. It's perfect for your customers too.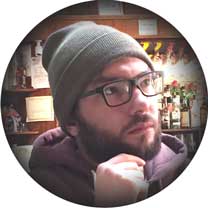 by Max. co-founder