Product update: Live chat in the support widget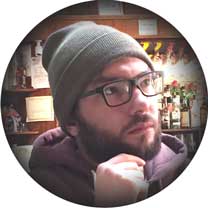 by Max Al Farakh · Updated Apr 4 2019
Jitbit Helpdesk now comes with live chat features built into to the app out of the box. It's absolutely free for everyone and you don't need to set anything up - just install our support widget on your website and you are good to go.
We understand that not everyone needs or wants live chat features. In fact, we used to have a separate "live chat" product and it was not very successful. At first, we didn't know why, but after talking to our existing Helpdesk customers one thing was very clear - no one wants to have yet another tool for something that should probably be included into a helpdesk app in the first place.
Live chat is just a "nice-to-have" for most people. It's not worthy of a whole separate product. Since we already had some technology in place so we decided to give it a go.
Here is what the new widget looks like to your customers:
In the helpdesk app "Live chat" tickets coming from the support widget are marked with a "live" badge and look like this:
The "live" badge disappears or reappears as customers leave or enter a page with the widget.
FAQ
What if I don't want to use the live chat feature? You don't have to. It's totally optional. There is nothing special about the widget-originated tickets - customers will still get all your replies via email if the replies come while after they left the widget.

Can customers refresh a page with the widget or move to a different page? Yes. They will still have access to the ticket with the live chat as they navigate your site. They can even leave and come back an still have access for some time. Their access is saved for 3 hours after the last message. After that, the live chat is closed and you can continue to communicate as usual via email.

How does it work for technicians? It looks like and works as a regular ticket apart from the glowing "live" badge. As you may remember, we've added real-time updates to the ticket view a while ago. So, every customer message will appear instantly in the ticket.

Is available with the "on-premise" version? no, it's been released on the hosted version only for now. It is coming to the self-hosted version too.

I've found a bug or need a feature. We'd love to hear from you. Currently, we consider it a beta feature, so let us know your ideas.