Big enough to be stable
Small enough to be personal
We've been around since 2005. We are profitable and self-funded. We don't have to please anybody but our customers.
There's nothing wrong with being small. "Small" means "fast". Something big companies are incapable of.
Meet the team
Well, the ones who agreed to list their names ;)
Alex Yumashev, founder and CEO

Before founding Jitbit in 2005 Alex worked as head of IT in several organizations, managing help desk teams and automating techsupport. Lead developer, designer, MCSD, MCDBA, MCP, MC<you-name-it>. Loves snowboarding, mountain-biking, bass-guitars and blogging. But above all - coding.

Lucie Shkonda, Head of Customer Success

Lucie is our head of customer success and she's the reason our customers love us.

She's there 24/7, literally. Well, except when she's reviewing a new fancy restaurant for her foodie blog

Art Dashinski, Chief Design Officer

...and we really do mean "officer". Art served in the Israeli army, special forces. When he says "this is our new design", we say "SIR, YES SIR!".

Yeah, yeah, I know... An "Al Farakh" co-founder and an Israeli soldier working together, please save your jokes, we heard them all ;)

Robbie Richards, Head of marketing

Robbie writes all the awesome stuff you see in our blog, builds our website and makes it Google-friendly. An Aussie living and working in the US, full-stack digital strategist that we're lucky to have working with us.
Our values
Profitable and in control
As a profitable company we have only one boss - the customer. We don't have to survive from one funding round to another, we concentrate on building a sustainable business around a cool product instead.
No bullsh*t
We are very open about our success and failure, both within the team and with our customers.
Proud to be 100% remote
"Where are you based"? Everywhere, from Hong Kong to Seattle. We know a heck of a lot about supporting customers in different time zones, which helps us build an awesome customer service tool.
Get in touch
For fastest response use the form on the right.
Jitbit

5 South Charlotte Street

Edinburgh, EH2 4AN, United Kingdom
Badges
Thanks for scrolling down here.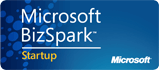 We received a GDPR violation notice :)
A couple of months ago our little startup received an email notifying us that we were violating GDPR. They went on to warn us about a potential massive and terrifying lawsuit. The reason? Our website was using Google Fonts, which apparently transferred user data to Google without their consent - a big no-no.
Streamlining HR Operations: Exploring Helpdesk Software Solutions
Human Resources (HR) departments play a pivotal role in managing an organization's workforce and maintaining employee satisfaction. With numerous tasks ranging from onboarding and payroll to performance management and employee relations, HR professionals often find themselves overwhelmed with administrative responsibilities.
6 Lesser Known Helpdesk Ticketing Features Everyone Loves
We track feature usage. And as it turns out, along with the "core" helpdesk functions, like tight email integration (creates tickets from incoming emails), or "single sign-on" (authenticates users against the company's existing accounts), here's some lesser known but VERY productive help desk features our customers love: