4 easy ways to improve your customer service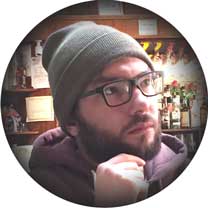 by Max Al Farakh · Jan 5 2016
No matter how good your customer service is you can always do better. Today I've prepared a couple of tips that helped us a lot recently.
Don't be anonymous
Your customers will trust you more and will be more comfortable talking to you if you let them get to know you. Create a page on your site with a list of all your team members with pictures and short descriptions. When possible - use "personal" mailboxes and names in your replies, "John Realname" works better than a generic "ACME Inc. TechSupport" - if your helpdesk software allows this.
Check out our "About" page. You can see all of us listed there. It's easier for customers to trust us if they know there are real people behind all those emails.
Offer personal touch
A personal touch in a support email can go a long way. Try to find something you have in common with a customer. Maybe his company is based in your hometown? Maybe you use their services? Check their email signatures – I bet you can find something.
For example, we once had a pretty famous game developer trying out our app. They wrote us a support email and I told them that I play and enjoy their games. We exchanged a couple more emails about gaming and they became customers shortly afterwards.
Work on your response time
We've noticed that many customers feel uneasy when they learn that we do not offer phone support. It's understandable. We leave in the world where 3 business days response time to a support email is commonly accepted as a norm. Your customers are worried that it will take too long to get help. Prove them wrong.
Response time is the most important metric in customer support. Try to reply faster. Ideally, be available 24/7. Hire support agents in different time zones if you have to. Your average response time should ideally be around 3–4 hours. At least for the first reply you're sending to the customer.
Hire often
Customer support is hard. If you have to respond to hundreds of emails per day, you will eventually get burned out. Nothing good can come out of that. A team burnout is very common and the best thing to do here is to be proactive.
Hire more customer support agents before you actually need them, not after. You can use your helpdesk reporting tools to see when the ticket load goes up and you need to start looking for more employees.