Jitbit Helpdesk has completed the annual HIPAA audit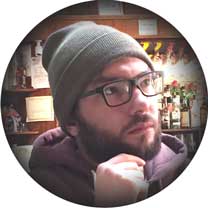 by Max Al Farakh · Updated Jul 5 2019
We are happy to announce that we have completed another annual audit. Our HIPAA compliant help desk software has passed all the security risk assessments. Here is a brief list of the things we've done during the last couple of months:
Employee training. We also trying to reduce the number of employees that can access sensitive information - currently, we are down to only three people in the entire company that have access to customers data.
Security risk analysis. We went through all the possible HIPAA checklists to make sure we comply with all the policies and recommendations, like forcing SSL connections, option to disable critical file-attachments for outgoing support ticket email notifications, etc.
Improving the help desk software security. We are constantly adding new features and fixes to prevent potential breaches. During the last few months, we've improved the overall security of the helpdesk app greatly, and we are trying to be proactive about it. Just yesterday we've deployed a new sophisticated threat detection algorithm that bans an IP address for suspicious activities.
Reorganized our backups. In addition to the regular backups stored in the N.Virginia AWS datacenter we also store a separate copy in a different physical location (Oregon, US) in case of a natural disaster. All backups are encrypted.
Reviewed existing and created the missing HIPAA-related policies.
Currently, we have more than 30 customers who require HIPAA compliance, and we're adding more every week. There is clearly a big demand for an HIPAA compliant ticketing software app, and we are happy to be one of the few who offer it.
At Jitbit, we take security very seriously, and we are focused on improving it every day. If you are looking for an HIPAA compliant help, desk software check out Jitbit. We'd be happy to have you among our customers, and we'll gladly sign our BAA with you.