Product update: Out of Office status for users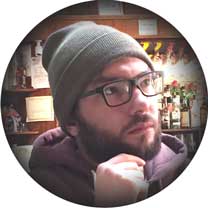 by Max Al Farakh · Updated Jun 5 2019
Most of our companies are medium to large sized teams with at least five helpdesk agents. A lot of them also have strict SLAs - you are obligated to reply to tickets within a certain amount of time.
Now let's say someone goes on vacation. A ticket gets assigned to them because the other members of the team are not aware that he is absent. This causes confusion and the SLA to be missed. We want to help you avoid situations like this.
Now you can set "Out of Office" status in your user profile in Jitbit. Click your username in the upper-left corner, then click "Edit" and click the "Out of Office" toggle.
Once you enable it, everywhere in Jitbit, you will have a palm tree icon next to your name indicating that you are out of office.
That includes the assignee select list. When someone tries to assign a ticket to you, they will see this:
This is our first version of this feature. If we see customers actually using it there is a lot more we can do to improve it, like scheduling it for the future, setting the end date, etc. Let us know what you think.