Your helpdesk staff play a vital role in your company.
They provide a "voice" for your users and effectively, represent your team or company's commitment to service as a core part of their everyday work. It's important that those people who have multiple interactions with clients have the best skills to effectively represent you.
What skills do helpdesk staff really need? These are the six we consider critical:
Free download: Skills to look for when hiring helpdesk staff
#1. Excellent "soft skills"
We're putting soft skills first for good reason. Soft skills refer to those qualities that are difficult to measure, things like how well a person interacts with other people. We've started with this because it's one of those things that is difficult to teach if it isn't inherently there already.
You can train someone for basically any technical skill they may not yet have, but soft skills are much more difficult to learn. For example, in our view, someone who is great on the phones but lacking in technical ability is a preferable helpdesk hire over someone who is a technical genius, but otherwise anti-social.
If you're looking at entry-level roles, these tend to be about 80-85% customer service skills and maybe up to 15% on the technical skills. So generally speaking, we'd hire for soft skills first.
Which soft skills might be included? Here are just a few:
Interpersonal skills. These include how well the person interacts with others and how they make them feel when they speak with them.
Active listening skills. This is a valuable part of interpersonal communication. An active listener pays close attention to what others are saying, occasionally voices their understanding and asks clarifying questions. They make the person speaking feel that what they have to say is important.
Verbal communication skills. The person should communicate clearly and make themselves understood as easily as possible. They should also be good at getting the information they need from the person they are talking to, such as by asking open-ended questions and drilling down to understand the issue.
Conflict resolution skills. While you hope that your agents won't have the opportunity to use these skills, most will have to deal with a customer that is angry at some point. This is a skill that can be trained for to a degree, but you still need people who won't fall apart at the first sign of conflict. This is not for everyone because there are many people who are strongly averse to any sort of conflict.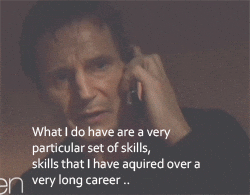 Good soft skills should be the first requirement of helpdesk agents
#2. Troubleshooting skills
Words like "proactive" and "initiative" come to mind here. Your helpdesk agents need to be really good at troubleshooting, using whatever resources are available to them to do so. They need to be able to do this within your own policies and procedures. They shouldn't be inventing new solutions each time, but ideally they won't need to constantly ask for help or input from others.
Troubleshooting skills include the ability to research by whatever means necessary. Googling, use of your knowledge base and asking other team members are key requirements.
Another key phrase here is "taking ownership." When the agent is handling a tricky issue for a user or customer, they should see it through and do what they can to resolve it for the person, even if that means referring them to someone else. Taking ownership doesn't always mean they do it themselves, but it does mean they do their best to transition the person over smoothly. For example, they should explain the issue to the new team member so that the customer doesn't have to repeat themselves.
#3. Product knowledge
If your company supports a product of some kind, then your agents must have product knowledge. This isn't necessarily something you'd be hiring for as it should form a key part of initial training for the helpdesk role.
The best helpdesk agents tend to have excellent product knowledge without having to refer to other sources, or at the very least, they know where to find the information if a query is outside of the norm. While it's not critical for new hires, you should expect that seasoned staff are able to provide quick, efficient service, backed by their extensive product knowledge.
#4. Strong technical skills
You probably have some minimum level for technical skills that new helpdesk agents require, but again, these are things you can train for if you have the resources to do so. Some of the baseline technical skills include:
Learning the Windows and Linux infrastructure. This should include how information is stored in these operating systems and the key processes that go on in the background.
MS Office installation and basic troubleshooting.
Networking so that they can provide support for anything connected to the internet.
Protocols such as IP, DHCP, DNS, FTP, VPN, HTTPS, remote desktop and Active Directory. (Basic Active Directory skills are a must as this is the tool most admins use to keep users in-check.)
#5. Basic hardware skills
Most IT helpdesk roles require at least a basic level of hardware skills. For example, knowing how to replace RAM or what a "motherboard" is. Some other key hardware skills might include:
Internet connectivity. Agents should know basics such as modems, routers, ethernet connections, wireless configuration and bandwidth. They should know how each relates to the other and what could go wrong to interfere with the internet connection (which is typically what you'll get calls about with regard to the internet!).
Terms and processes that help with system maintenance. These include things like the motherboard, hard drive, ports, CPU and RAM.
Configuring of devices and drivers. For example, the helpdesk may get calls about connecting printers, scanners or other external devices to a computer.
CompTIA A+ certification is a great qualification for helpdesk agents to work through. Completion of the certification means that those who hold it can work with a range of different computing systems and don't need to get individual certifications for each. It is described as "vendor-neutral" IT certification and is the largest provider of such a qualification.
To become certified, candidates must pass two exams. 220-901 involves hardware knowledge and requirements, while 220-902 is about software. Professor Messor provides excellent, free training videos here.
Download our checklist of helpdesk staff skills here
#6. Ability to work to your SLAs
Your helpdesk agents should be able to work to your SLAs (Service Level Agreements), especially once any initial training is complete. This speaks to their ability to organize themselves and their work, and to meet deadlines and agreed practices.
This will usually involve some ability to think quickly and act appropriately. Not everyone has the skills to meet deadlines or follow schedules, but good helpdesk staff need to be well-organized.
Final thoughts
Your helpdesk staff need to come with strong skills. They represent your business or department and should convey the professional appearance that you need.
This always begins with good soft skills. These should be part of your hiring criteria because they are more difficult to train for. Technical skills and product knowledge are important, but possible to attain through training.
If your agents can nail these six key areas, you'll have a top-performing team that keeps your clients happy.