Product update: Real-time updates, Upload Files via drag-and-drop and more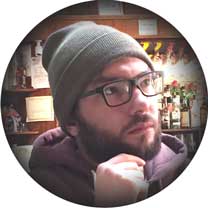 by Max Al Farakh · Sep 13 2017
Here is an overview of all the recent Jitbit Helpdesk updates
Upload files via drag-and-drop
We are happy to announce a long-awaited feature in Jitbit Helpdesk. You can now upload files via drag-and-drop everywhere in the app. Just drag files from your desktop or Explorer/Finder and drop them into your browser window. Your files will be uploaded to Jitbit along with your reply. Here is how it works:
Pages that support file upload via drag-and-drop include the new ticket form, new knowledge base article form, ticket reply form and more. The old upload method - clicking on the upload button and browsing your file system - still works and you can use it along with drag-and-drop.
All file uploads are now asynchronous too. Meaning that you can drop your files and continue to write your reply while your files are being uploaded in the background.
Real-time updates
Everything you see in Jitbit now updates in real-time. You don't ever need to refresh the page since all the data you see is always current. This includes the main ticket list and the ticket view.
The ticket list is updated in real-time to show you all the new tickets and recent updates including changing subjects, merging tickets, new replies, changing assignees, etc.
On the ticket view the ticket activity feed with new replies and system updates is now real-time. It works for both techs and regular users. You can even use it as a live-chat assuming everybody has the ticket page opened.
Other notable fixes
Other features in latest releases include:
Exchange protocol support (EWS) for incoming emails
Improved design and usability of the admin area
Better, faster and much more relevant search results
Huge performance boost across the entire app
Lots of new Automation Rules features
New and updated API methods
You can find all of the recent updates in the Helpdesk Change log.