According to our analytics tool the hosted helpdesk app mobile use has grown drastically over recent months. Now about 15% of all help desk traffic comes from mobile devices.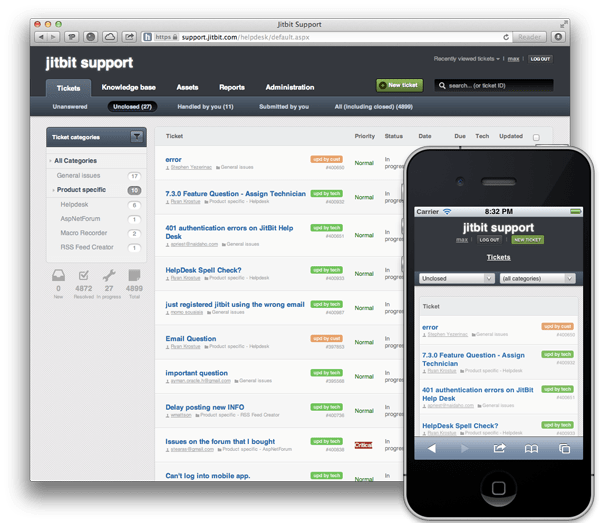 Since we believe that response speed is essential for great customer support, we had to make sure that all our users (including ourselves) have an opportunity to reply to a ticket from anywhere, we did this:
We created the mobile version of the helpdesk UI. There is a new approach in web design called "responsive web design", that we applied. It lets you have a single version of the web site for every possible device, slightly changing the appearance according to the device characteristics (mostly the screen width).
We built a native iPhone helpdesk app.
We built a native Android helpdesk app.
We've put a lot of effort to re-work the tickets list, the login screen, the ticket page and the knowledge base, and now it looks and works awesomely on a smartphone. To check it out you just need to open your Helpdesk instance in your phone's browser. iPhone, Android, Windows Phone, Blackberry you name it, it works perfectly on them all.
Now you really can make your customers happy from anywhere.
more whitepapers