Slack integration
Jitbit Helpdesk now supports integration with Slack group chat app. Whenever a new ticket arrives into your helpdesk app, we will send a notification to a Slack channel or your choice. You will never miss a support request again.
See the full list of Jitbit third-party integrations.

1. Getting the Webhook URL
The only thing you'll need to set up the integration is a Webhook URL. Please follow this link to get it.
Choose the channel you want and click "Add Incoming WebHooks Integration":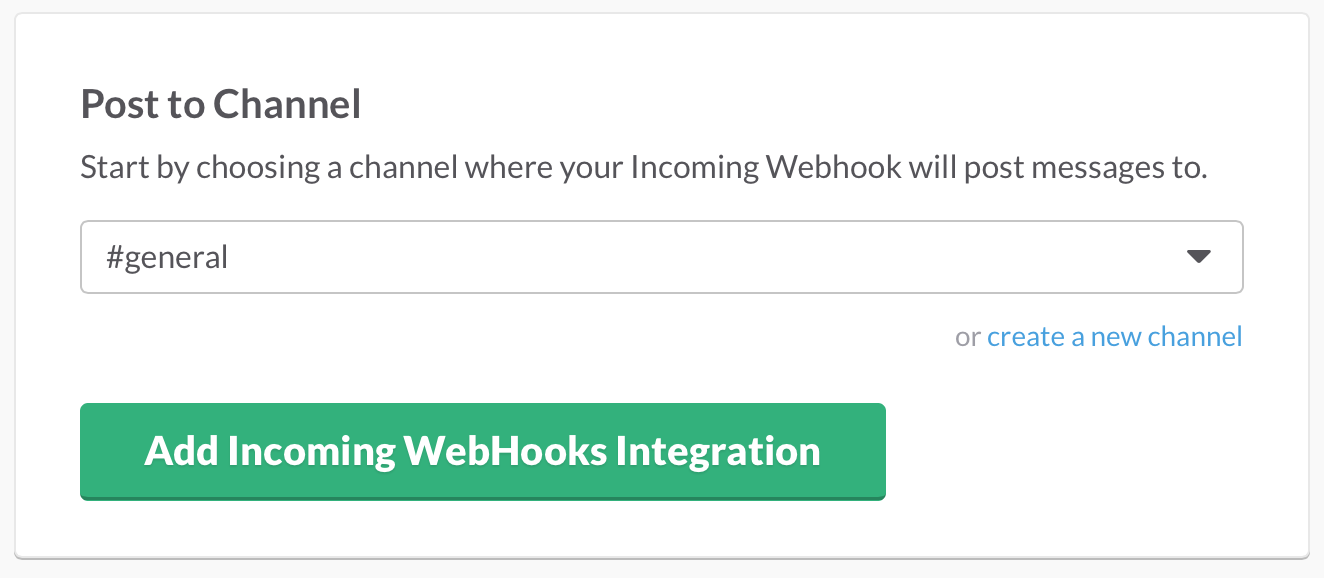 On the next screen you will see the Webhook URL. Copy it to the clipboard.
2. Helpdesk setup
Login to your Helpdesk and go to "Administrator - Integrations - Slack". Enable the integration and paste your "Webhook URL". Once you're done – notifications should start coming in.
What is Slack
Slack is becoming a de-facto standard for small teams, big teams, remote teams, you name it. It brings all your communication in one place, allowing archiving, searching, etc. If you're not already using it - give it a try at slack.com. In fact, we use it heavily ourselves here at Jitbit. All the incoming tickets are landing into a special "support requests" channel where everyone sees it right away.
Last updated: 1/31/2017 more Helpdesk Ticketing System whitepapers