Jitbit Help Desk is a help desk issue tracker developed by Jitbit Software. Jitbit Helpdesk comes with an embeddable live-chat widget and dozens of different integrations but its primary focus is email. It helps you monitor your customer support mailbox and easily receive, track, manage, and resolve incoming requests from your customers and employees.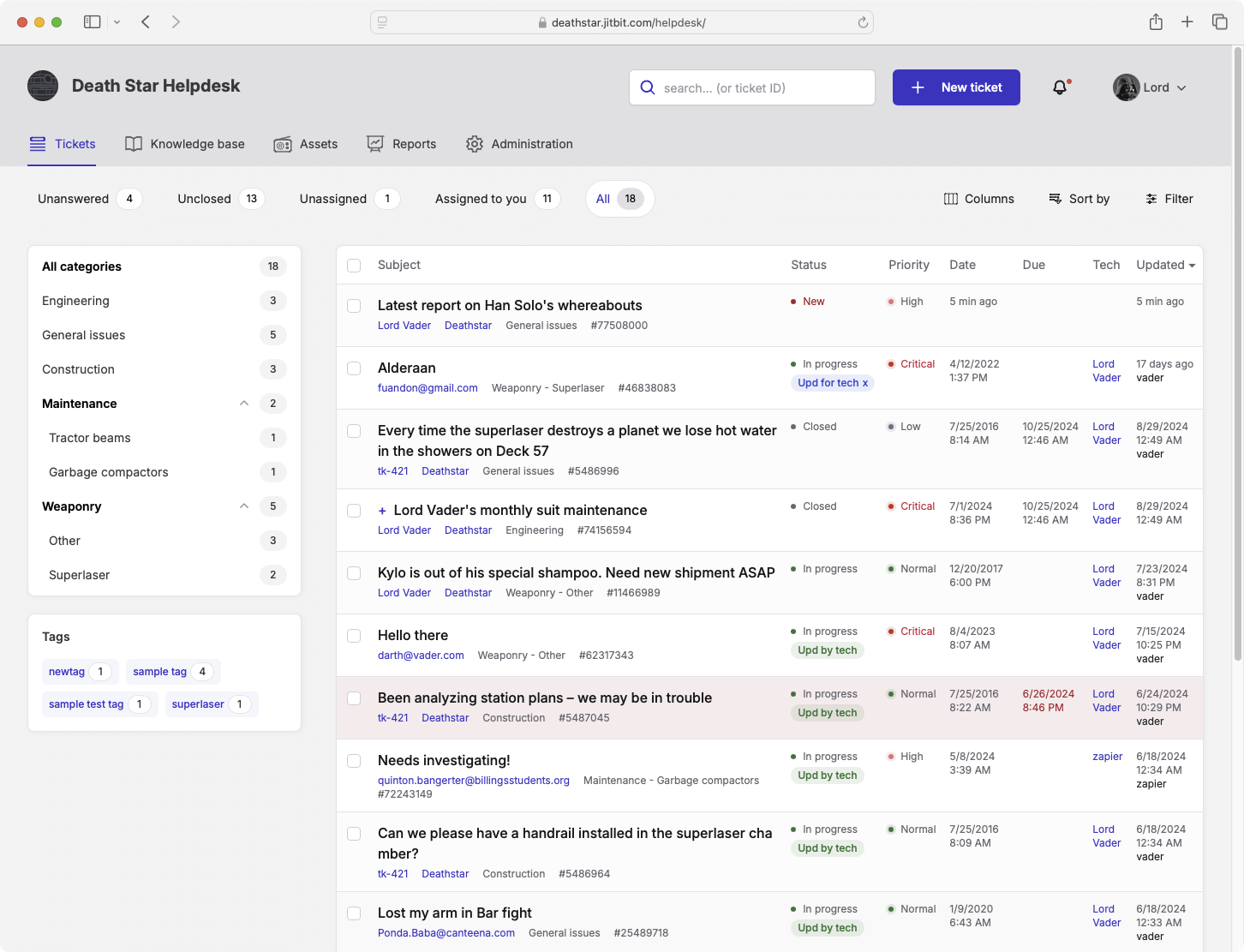 Jitbit comes with a built-in Knowledge Base, report builder and an asset management module that tracks your company's computers and network devices.
The built-in automation engine can trigger certain actions in response to predefined system events. Companies can use it to create all sorts of automation solutions: from triggering basic SLA deadline alerts - to complex tasks like building advanced chatbots.
Users can create tickets, upload files, screenshots, fill-in custom fields and even record videos using a customer portal, an embeddable form (with a live-chat option) or email.
Jitbit Helpdesk is available both as an "on-premise" version that companies install on their servers and a "SaaS" option that works in the cloud.
Jitbit comes with 500+ integrations with third-party apps. Most notable ones include Jira, Github, Slack, Basecamp and more. It will fit right in to your existing workflows.
For developers and customers who want even more extensibility we offer a well-documented API that you can use to add custom features. You can add custom JavaScript and CSS as well - right from the admin panel. If that's not enough it is also possible to purchase the entire source codes for the app separately.
more whitepapers