Cloud Help Desk
Jitbit offers a full-featured cloud help desk software solution that is backed by Amazon's premium cloud hosting. Our hosted help desk is actually hosted in the cloud. Hurricane Sandy had slightly hit our helpdesk servers in 2012 and although there was no outage per se, we have decided to move our helpdesk servers to the cloud.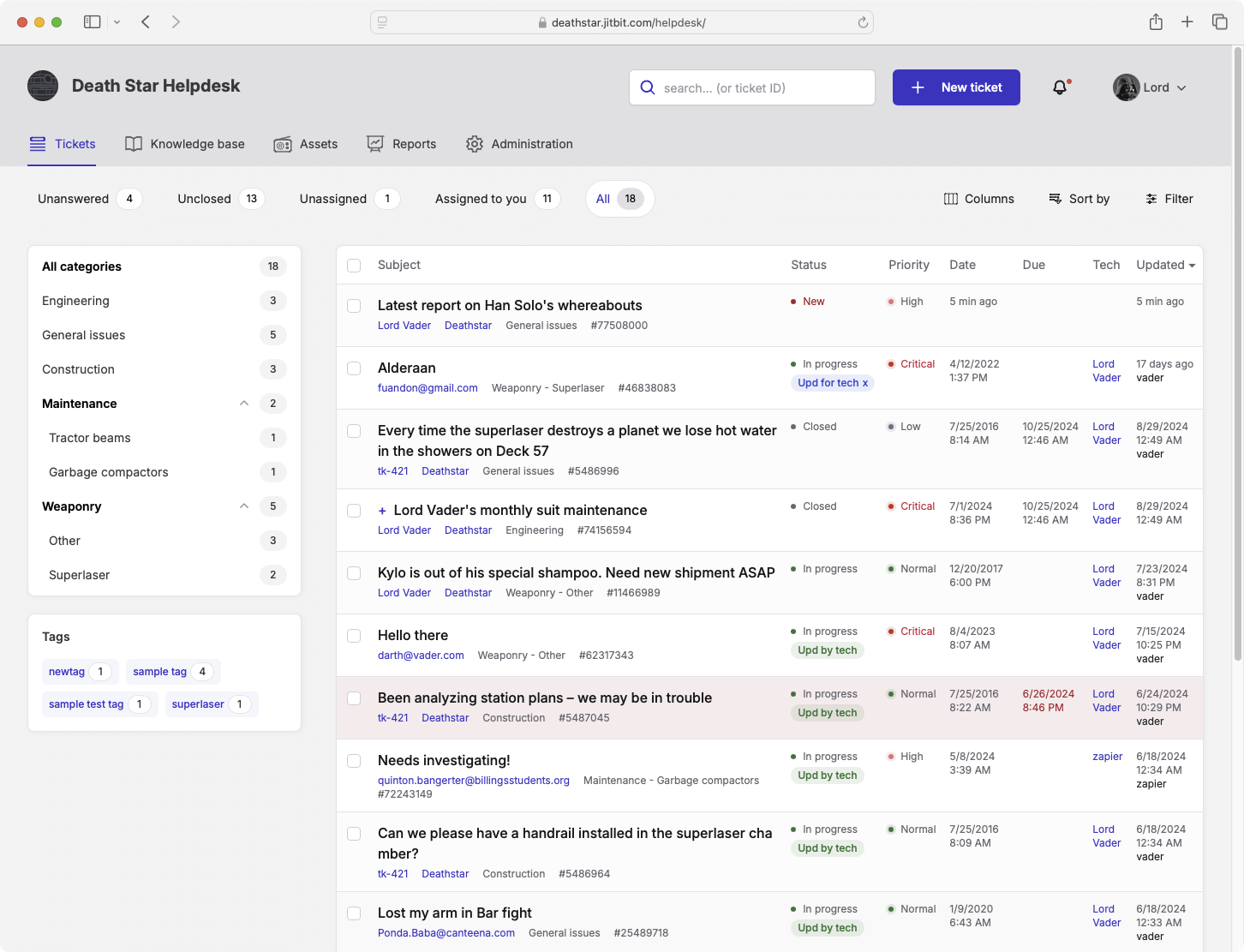 Curious about our cloud architecture?
As a help desk software provider we deal with IT-support people, software engineers, Internet startup founders, CIOs, freelance IT-consultants and other "technical" people a lot. These guys always want to know the architecture behind the app. No problem, that's what we'd be interested in.
Help desk in the Cloud
OK, we use Amazon. That pretty much sums it all up. We have servers at two Amazon's locations - the "US-East" (Virginia) datacenter and "US-West-1" (California). More...
The servers
For our helpdesk we rent a number of "large instance" "EBS-backed" cloud servers with 16 Gigs of memory and 4 CPU cores - for database and web-servers. We also have a bunch of smaller linux-based "micro" boxes that perform lots of maintenance work: email-routing for the helpdesk app (we offer free emails remember?), backup-scripts and other maintetance jobs (monitoring, alerting and more).
All servers are backed up on a daily basis entirely (apart from the frequent database backups that happen on the servers) - the whole server hard drive is being backed up as an image, and the image is then stored on Amazon's S3 drives.
The CDN
We also offer an optional CDN service on our top plan: read more at cloud helpdesk over a CDN
See also: cloud ticket system
more Hosted Help Desk whitepapers